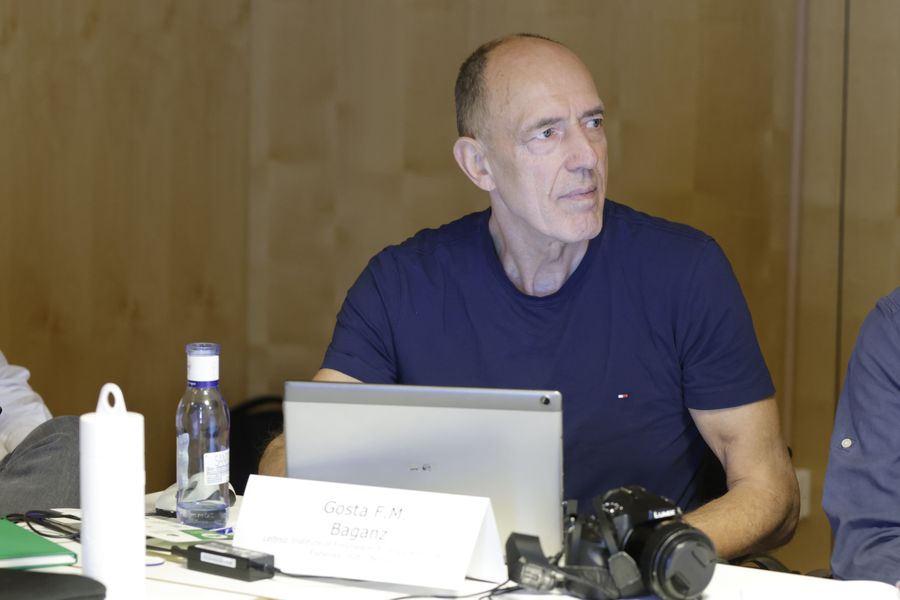 >Gösta F.M. Baganz

Scientist
Leibniz-Institute of Freshwater Ecology and Inland Fisheries (IGB), Berlin.

Gösta F.M. is an active participant of the Working Group (WG) 4 of the COST Action CA17133 Circular City: Implementing nature-based solutions for creating a resourceful circular city, and member of its extended Core Team.
He also participates as a member of the WGs 1,2 of the COST Action CA20138 NEXUSNET: Network on water-energy-food nexus for a low-carbon economy in Europe and beyond.
His main scientific interests and research expertise are in Urban planning, System analysis, Spatial planning issues, Aquaponics, Urban agriculture, Food-Water-Energy-Nexus, Circular city, Site resource inventory, Nature based solutions, Ecosystem services, ANN (aerial photos), GIS, Economics; ORCID 0000-0002-6511-8638

Tipo de participación en el congreso
Este proyecto cuenta con la financiación del Ministerio para la Transición Ecológica y el Reto Demográfico a través de la convocatoria pública de subvenciones a entidades del Tercer Sector para actividades de interés general consideradas de interés social en materia de investigación